The Power of Content Marketing
Content Marketing has become one - if not the best - marketing strategies in our day and age. With social media being a huge factor consumers' buying decision, content marketing is becoming the main source of why people buy online.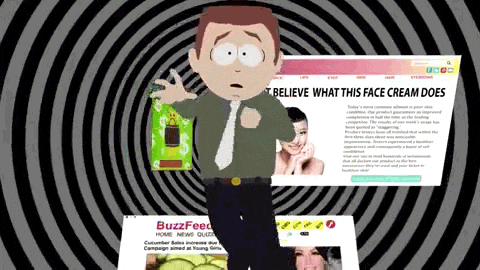 For the last couple of years, marketing was all about interruption. A commercial interrupting your show, an ad on the newspaper interrupting the article you're reading, and the notorious "pop ups" when you go on certain website were all effective marketing strategies at one point in time until consumers were given the option to avoid these interruptions. Netflix, social media, and blogs were all platforms that allowed consumers to enjoy their entertainment with no interruptions.
Now that we're used to having no inconvenient commercials or ads pop up, our attention span and patience has diminished. We can see a sales pitch from a mile away and we have the option to avoid it by just keep scrolling. So how can companies get in front to their target market? Simple. Provide value AKA content marketing.
"Content marketing is a strategic marketing approach focused on creating and distributing valuable, relevant, and consistent content to attract and retain a clearly defined audience — and, ultimately, to drive profitable customer action." - CMI
Content marketing is the number one way to increase sales, lower your marketing spendings and increase brand loyalty online.
How is this possible?
Content Marketing focuses on trust and relationship building rather than advertising and promotions. By providing consistent value, a user online will start to acknowledge a company as either a source of entertainment, information, or a company that is aligned with their morals and beliefs (mostly non-profits). Consistent engaging content in any of these categories allows users online to trust and build a relationship with a company online.
Once a relationship is built and they trust you, the business done with that customer is endless.
#content #contentmarketing #marketing #socialmedia #social #costeffective #increasesales #brandloyalty #trust #relationship #relationshipbuilding